Ecotherapy Atlanta
Ecotherapy Atlanta Learning & Process Group for Climate Anxiety and Grief
Note: Group Registration is Currently on Hold
A psychotherapy group focused on the health of the planet, the health of our minds and how it's all connected.
Group starts spring 2020 | 10 weekly meetings | Visit ecotherapyatl.com to learn more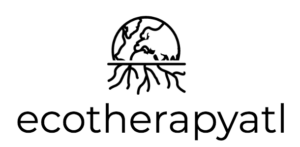 The news about climate crisis seems to get worse by the week. Your anxiety is growing, but you don't know what to do about it. You can't just abandon your responsibilities, and you enjoy your lifestyle. You struggle to find ways to combat climate crisis, but feel caught between wanting a sustainable world and feeling obligated to continue the status quo. Making a big impact seems impossible so you settle for small steps like recycling. Too little, too late.
You wonder how other people act like it's all okay.
You're not the only one who feels it
In this group, we will come together to explore anxiety about our changing ecology, foster connection and awareness to help navigate through grief, and lean into the monumental shifts at our shores.
This is a place to bring everything you've got but are afraid to speak out loud about environmental change, about the growing disconnect between daily life and the health of the planet. We offer a space to connect, and a container for what emerges as we peel back the illusion that we can continue on without reconciliation. Here, you are part of the living world around you.
Meetings will be Wednesday evenings, 6-7:30pm, beginning April 15, 2020
To learn more about the group or to apply for enrollment, visit ecotherapyatl.com, email hello@ecotherapyatl.com, or call 678.514.3157
Find us on FaceBook and Instagram @ecotherapyatl