Licensed Professional Counselor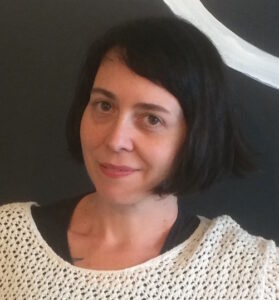 Somatic Experiencing Practitioner
Philosophy and Approach to Healing
With appreciation for the mind-body-spirit connection, I meet you where you are. With a holistic approach, our work will encourage your innate ability to move toward health and adjust to life challenges. Primary to our work is connection, and I place the therapy within a context of the larger environment. I accompany people on the therapeutic journey toward self-awareness, identification of unhealthy patterns, and resolution of trauma and stress. My style is Person-Centered, Feminist, and Attachment based with a somatic and parts focus. I use Somatic Experiencing and Inner Relationship Focusing as important elements of the practice.
Pronouns: She/Her
Education, Experience and Certification
I hold a Master's of Science degree in Clinical Rehabilitation Counseling from Georgia State University and am a Licensed Professional Counselor in the state of Georgia (#LPC011719). As a certified SE Practitioner (SEP) and training assistant, I am trained in Somatic Experiencing (SE), a method for releasing trauma stored in the nervous system. I also draw on the philosophy of Inner Relationship Focusing to help you gently access and communicate with internal states,  shifting inner awareness while building presence.
Before engaging in the field of psychotherapy, I spent a decade working with students, faculty, and staff at New York University's Tisch School of the Arts. I also hold a Master's of Public Administration for Health Policy from New York University, and worked in research focused on substance use at NYU's Medical School. I was also a community herbalist for many years, and bring that holistic mindset to my therapy practice.