Licensed Professional Counselor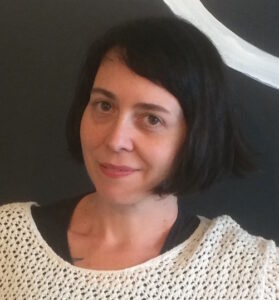 Somatic Experiencing Practitioner
Philosophy and Approach to Healing
With appreciation for the mind-body-spirit connection, I meet you where you are and use a holistic approach to encourage your innate ability to move toward health and adjust to life challenges. Primary to our work is connection, and I place the therapy within a context of the larger environment. I accompany people on the therapeutic journey toward self-awareness, identification of unhealthy patterns, and resolution of trauma and stress. My style is Person-Centered, Feminist, and Attachment based with a somatic and parts focus. I use Somatic Experiencing and Inner Relationship Focusing as important elements of the practice.
Pronouns: She/Her
Education, Experience and Certification
I hold a Master's of Science degree in Clinical Rehabilitation Counseling from Georgia State University. I am a Licensed Professional Counselor, licensed in Georgia (#LPC011719) and Colorado (#LPC0017376). I also am trained in Somatic Experiencing (SE), a method for releasing trauma that is stored in the nervous system, and am a certified SE Practitioner (SEP) and training assistant, approved to offer Beginning-level SE sessions for credit to practitioners in training. I also utilize Inner Relationship Focusing, which helps us gently access and communicate with varied internal states in order to create space and grow relationships with different parts while building Self-in-Presence.
Before engaging in the field of psychotherapy, I spent a decade working with students, faculty, and staff at New York University's Tisch School of the Arts. I also hold a Master's of Public Administration for Health Policy from New York University, and I have worked in research focused on substance use at NYU's Medical School. I was also a community herbalist for many years, and bring that holistic mindset to my therapy practice.